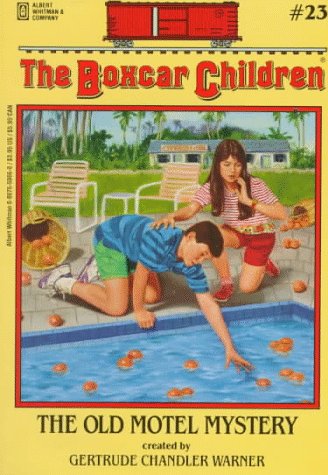 The Old Motel Mystery (Boxcar Children #23) created by Gerturde Chandler Warner
Aunt Jane has taken The Boxcar Children to stay with her friend, Kay, who owns an old, shabby motel in Florida. Kay is ready to sell the motel when the children offer to help fix it up and put it back in business.
My thoughts:
Like I've said before, Amber loves these, which is why we read them together. Who is sabotaging Kay's attempts at fixing up the motel? Amber knew who the culprit was about halfway through the book, but she still enjoyed it. After we finished, she said that next time we go to Florida she wants to see the Everglades. That is one nice thing about this series, the settings are varied and there is always a little extra information about the area. I personally find the series pretty boring, but we'll probably start a new one tonight. I think she borrowed six from the library last time she was there, so we'll be reading them for a while.