Are book covers dead? "No!" I want to yell. "Of course not, don't be ridiculous." They grab my attention, draw me into the book, and make me want to read the story between the covers. They give me a feel for the book, what kind of story it will be. That's what I want to say and thought I believed until I really sat down and thought about it. Some book covers are simply gorgeous; others capture the mood of the story without giving much away; and there are some, a very few, that are simply iconic, that go hand-in-hand with the books themselves; but I just don't think I care about them as much as I used to.
I remember the days of walking into the bookstore and just browsing through the stacks, picking up the paperbacks that caught my eye, looking at the cover, turning them over to read the blurb, putting them back or maybe opening them to the first page and reading the first couple of paragraphs, testing it to see if it could draw me in immediately. I don't do that anymore. First, our local book store closed, so I don't have a place to just stop in on impulse. Second, a decent percentage of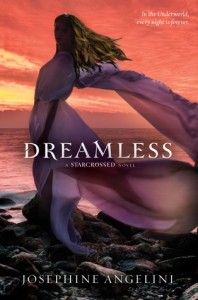 books I read are e-books or audio, in both cases I usually see the covers maybe once, and I probably didn't pay much attention. Third, I tend to know what I'm looking for now. I have a title or author and the cover is not going to sway me one way or the other, on-line or at a bricks and mortar shop.
Covers just don't have the draw for me I tend to think they do, if that makes sense. Just thinking about the 4 books I'm currently reading. I couldn't think of any of the covers without cheating and glancing at my sidebar. Granted, I'm not as visual a person as some are. My daughter, for example, picked up one of her favorite books the other day and was going on about the inaccuracies of the cover, things I wouldn't have even begun to pick up on. I can't even bring to mind the covers of most of my favorite books, but then I guess that's not too surprising, given how many covers a book can have, from hardbacks to paperbacks to re-issues to collectible sets.
To some degree, a lot of covers have started to blend together. So many look alike (check out Pop Culture Junkies' Lookalikes) or have similar features. They just don't feel unique, which takes away some of their appeal too.
So, are covers dead? Honestly, I don't know. I don't think so, just like I don't think printed books will ever die. And I still like to goggle over the pretty ones, although I may not judge, or even choose, books based on their covers. They are not as important a part of the reading experience as they once were. Now if I'm reading on my Kindle, I'm ten times more likely to check the battery life than to go back and look at the cover, since even when I first open a book usually it skips right to the beginning, past the cover, title pate, and copyright info. On the other hand, when I go to post a review, I'm occasionally disappointed by how boring or just meaningless the covers are, but I think we all still expect to see them. If I review a book, even one whose cover I've never seen, I always include the cover image. I feel like it's expected. Maybe I
shouldn't bother. Maybe I should only post covers I like or that enhance the book for me in some way. But we all like pictures, don't we?
So, what are your thoughts? Are book covers dead?
I've included some covers I really like for different reasons. Alice is whimsical and fabric. I love the colors in dreamless, the sunset over the water with her dress blowing in the breeze. The cover of Beautiful Ruins makes me want to visit, but The Hum and Shiver seems very moody, a little spooky. Do you have any favorite covers? Did you love the book as much as you loved the cover?
Musing Mondays are hosted MizB at Should Be Reading.