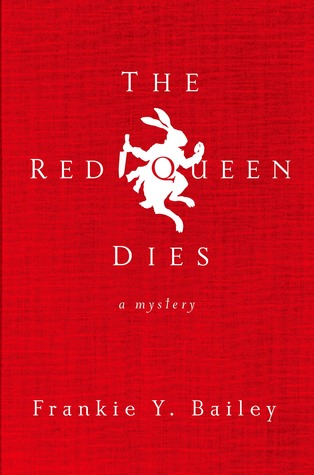 Title: The Red Queen Dies
Author: Frankie Y. Bailey
Category: Mystery
Published: September 10, 2013
Rating: 2½ out of 5 stars
Add: Goodreads
Purchase: Amazon | IndieBound | Book Depository
The year is 2019, and a drug used to treat soldiers for post-traumatic stress disorder, nicknamed "Lullaby," has hit the streets. Swallowing a little pill erases traumatic memories, but what happens to a criminal trial when the star witness takes a pill and can't remember the crime? When two women are murdered in quick succession, biracial police detective Hannah McCabe is charged with solving the case. In spite of the advanced technology, including a city-wide surveillance program, a third woman is soon killed, and the police begin to suspect that a serial killer is on the loose. But the third victim, a Broadway actress known as "The Red Queen," doesn't fit the pattern set by the first two murders.
With the late September heat sizzling, Detective Hannah McCabe and her colleagues on the police force have to race to find the killer in a tangled web of clues that involve Alice in Wonderland, The Wizard of Oz, and Abraham Lincoln's assassination.
With a blurb like that, how could I pass this one up? Granted, I'm not a huge Alice fan, but it still an interesting hook. And I liked the just barely futuristic setting. It's a future I can actually imagine, not too far removed from where we are now.
Unfortunately the premise sounded better than the book actually turned out, at least for me. It was just slow, and to be honest I almost quite just under halfway through. I can't really put my finger on why, but I didn't really connect to McCabe and I didn't really care about the dead women. I did find how everything connected interesting, though.
As a mystery though, it was okay. It's a decent police procedural and there were clues, but once again I didn't guess the killer.
I guess this is the first in a series. I'll probably give the next a chance.