I'm tired of winter. And I've been pretty lazy. And not eating so well – evidenced by the McDonalds egg and cheese bagel I had for breakfast. At least I had them leave off the butter/breakfast sauce – that stuff is weird.
So, here are my steps for the week. I did walk to and from work yesterday, not because it's good for me but because the road was  little snowier than I wanted to drive on. My Fitbit e-mail is carolsnotebook at yahoo dot com, if anyone wants to find me.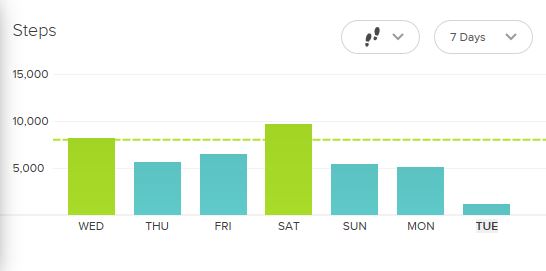 So, I have to start getting back in shape for spring and summer. I think I'm going to pull this plan back out. I kind of gave up on it last year. I need to start at week 2 to be ready for my run in May.
Readers' Workouts is hosted by Joy at Joy's Book Blog. Thanks!