Coloring books for adults have become very popular. I know I have one and have been tempted by a couple others. I though it would be fun today to look at some of the Fairy Tale coloring books available. The cover photos are links to Amazon.com.
Rapunzel. Hansel and Gretel. Cinderella. Sleeping Beauty. Snow White. We've known these characters since we were children, but in this elegant new coloring book, these characters are waiting to be brought back to vivid life, through coloring. Based off of the masterpieces of the Brothers Grimm, acclaimed British artist Adam Fisher has created a black and white wonderland just waiting to be filled in. Here are a couple examples. I think clicking on them will show you a larger version.
The next one is cute, more portraits than scenes.
The magic of fairy tales spans across cultures and across time. Come take a journey with us as we travel the alphabet to meet the characters that make these tales come to life in this delightful coloring book.
The next one tends to sell out quickly, but it is gorgeous.
Color your own fairy tales! Japanese illustrator Tomoko Tashiro, who also works for package designs of Shiseido cosmetics, presents exquisite artworks for coloring from various fairy tales such as 'Cinderella,' 'Sleeping Beauty' and 'Hansel & Gretel.' Not only scenes from such famous stories are included for coloring, but also beautiful patterns and motifs. This is an ideal gift book for children as well as adults who used to love reading fairy tales. It looks like you can pre-order an English edition coming out in August.
And this last one comes out next week.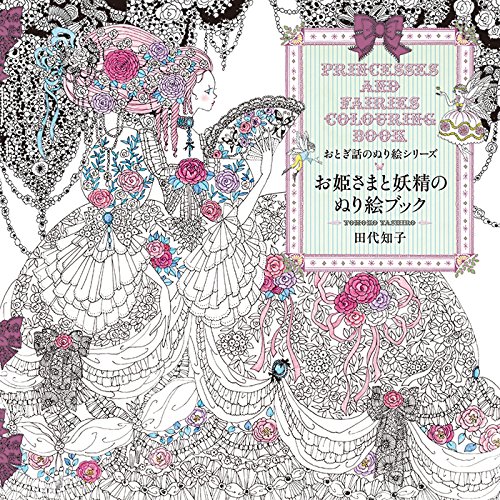 Color your own fairy tales! The Princesses and Fairies Colouring Book is a follow-up to the Fairy Tale Colouring Book illustrated by Tomoko Tashiro. Princesses and Fairies includes drawings inspired by fairy stories such as Cinderella, Sleeping Beauty, Snow White and the Seven Dwarfs, A Midsummer Night s Dream, and more! Japanese illustrator Tomoko Tashiro, best known as a packaging designer for Shiseido cosmetics, presents exquisite artworks for coloring drawn from well known tales containing princesses and fairies. Besides wonderfully illustrated scenes taken from twelve canonical stories, Tashiro has added beautiful patterns and motifs for coloring. The finely wrought illustrations within this book are all drawn in Tashiro's signature Nouveau-influenced style.
Have you joined in on the coloring? If so, I hope one of these grabs your fancy. I may have to order one of the Tashiro ones for myself.
Thursday's Tales is a weekly event here at Carol's Notebook. Fairy tales, folktales, tall tales, even re-tellings, I love them all. Feel free to join in.