Bookish and Not So Bookish Thoughts is a weekly blogging event hosted by Bookishly Boisterous. It allows book bloggers (and non-book bloggers) to write about pretty much anything, bookish or otherwise (i.e. share exciting plans for the weekend, rants on things encountered during the week, etc.) Head over to her blog to link-up.
1. It was a busy week this week and the fact that David had a cold for most of it didn't help. I may have given him the cold, but where it takes me 2-3 days to get over it, it takes him a full week.
2. David and I went bowling on Friday evening. The high school football game was away and I didn't feel like making the drive. We each won two games, but I had the high score for the night, 147.
3. We participated in the AHN Catch for Cancer on Saturday morning. It was to raise awareness of the importance of prostate screenings. It was also an attempt to break the World Record for the largest game of catch, but we didn't quite make the number we needed for that. It was fun though.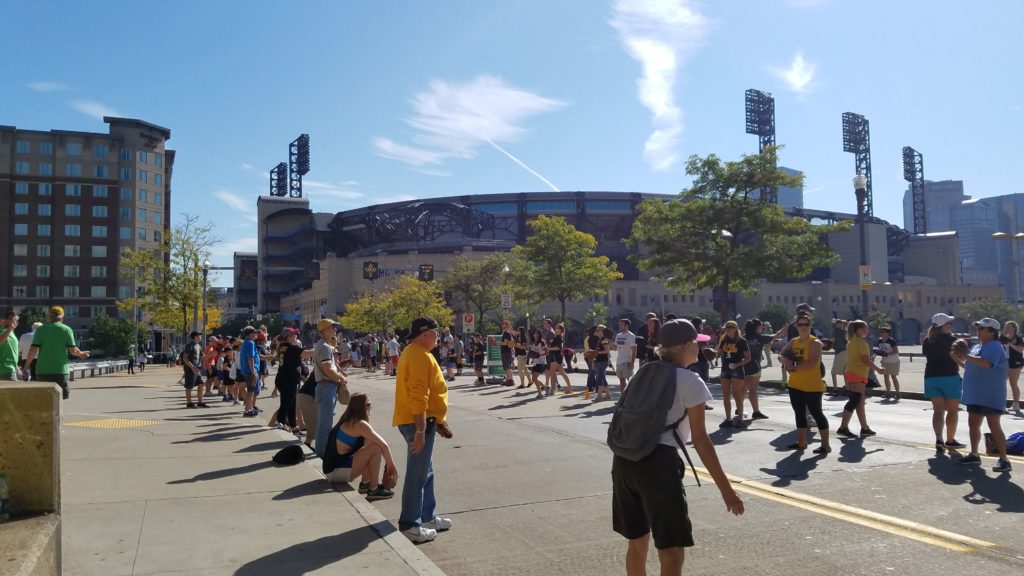 4. After catch, we headed over to the Natural History/Art Museum. It happened to be free Saturday as part of Pittsburgh's RADical Days, so the was a happy coincidence. I'll try to post some photos from our afternoon next Saturday.
5. I finished re-reading Murder on the Orient Express. I have to say that it looks like the movie is definitely changing it up a little, based on this trailer.
6. I've finished 3 books for RIP XII so far. I love fall reading.
How was your week? Any plans for this week?