I didn't make my step goal this week, but I had a pretty active weekend, so I think I'm okay with that. The weather's been hot and the dog just hasn't felt like taking walks. We'll go like 20 steps and he'll just stop and won't move until we turn around to go back home.
This week's activities:
Wednesday- Pilates
Thursday – Pilates
Friday – Bowling
Saturday – Catch for Cancer
Sunday – Does cornhole count?
The "Catch for Cancer" was fun, even if we didn't break the world record. I'm not sure how short we were of the number.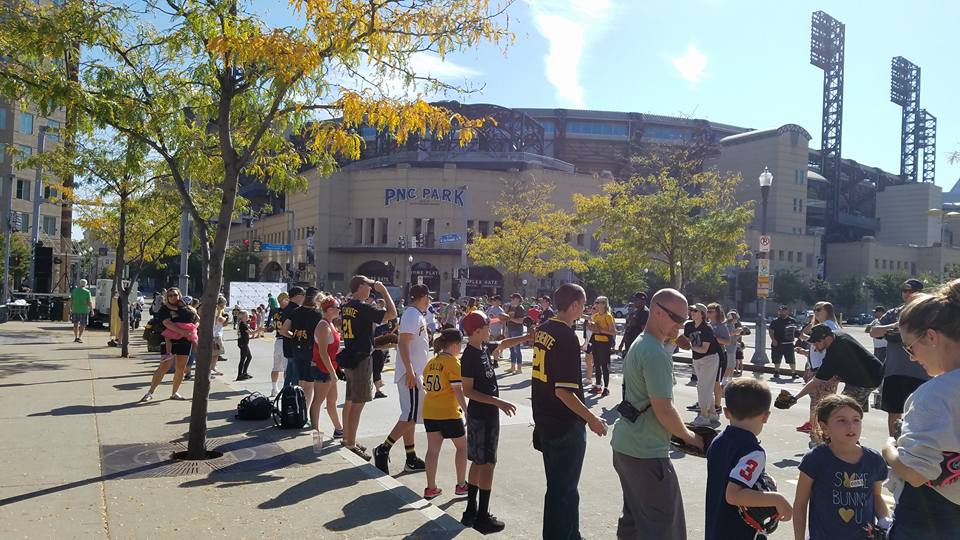 Meal ideas for next week:
Curried Chicken and butternut squash
Roast chicken with carrots
Beef stir fry
Chicken and mushroom soup
Lamb patties
My lettuce wraps from last week turned out really yummy.
Year Fitness Goals:
– Lose weight. Goal – Lose 26 lbs. (Currently at -11.2)
– Run 2 5ks, 1 10K and 1 half. Completed – 1 10K; 1 5K
– Hit my weekly step goal (56,000 steps) for 48 weeks. Weeks completed: 29
How was your week? Readers' Workouts is hosted by Joy at Joy's Book Blog.