I had a couple of fabulous Secret Santas this year.
Terri sent me this fabulous package. The two books were from my wishlist and I can't wait to read them. I love the reading journal, I've never had one before. And most of the candy might be already gone.
The second one is from Beth Fish Reads. She must know I love cozies and I talked about 'Twas the Nightcap earlier today. The tote is awesome. The chocolate looks delicious and bookmarks are always appreciated.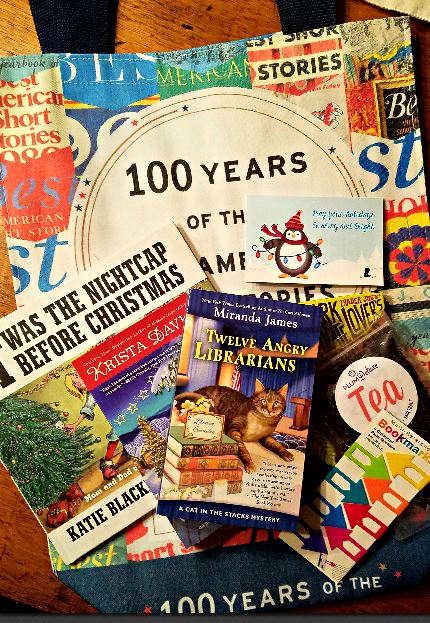 This final one is actually a giveaway I won from Romancing Rakes For The Love of Romance, but it was part of the 12 Days of Gift-mas.
Thanks again everyone!