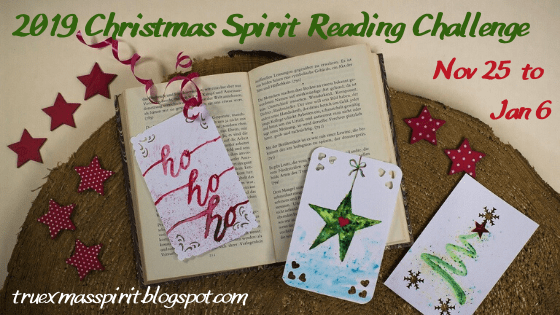 The Christmas Spirit Reading Challenge starts Monday, November 25. I love reading Christmassy stories.
Details:
* challenge will run from Monday, November 25, 2019 through Monday, January 6, 2020 (Twelfth Night or Epiphany).
* cross over with other challenges is totally permitted AND encouraged!
* These must be Christmas novels, books about Christmas lore, a book of Christmas short stories or poems, books about Christmas crafts, and a children's Christmas books level!
I'm aiming for the Christmas Tree level, which is 5 or 6 books.
Books Finished:
Novellas Finished: