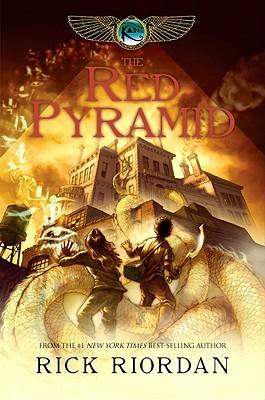 I wouldn't have thought it possible so many scorpions existed in the world, much less in Manhattan. The glowing circle round us seemed like insignificant protection against the millions of arachnids crawling over one another, many layers deep, and the woman in brown, who was even more horrible.

From a distance she looked all right, but as she got closer I saw that Serqet's pale skin glistened like an insect shell.

(pg. 141, The Red Pyramid by Rick Riordan)
I borrowed this one from Amber and am finally going to start it today.
Teaser Tuesdays is hosted by MizB of Should Be Reading. Play along. The rules are easy and I only cheated a little. Grab your current read, open to a random page, and give us two teaser sentences. Remember, no spoilers.
Amber received her copy as a gift and the above is my honest opinion.