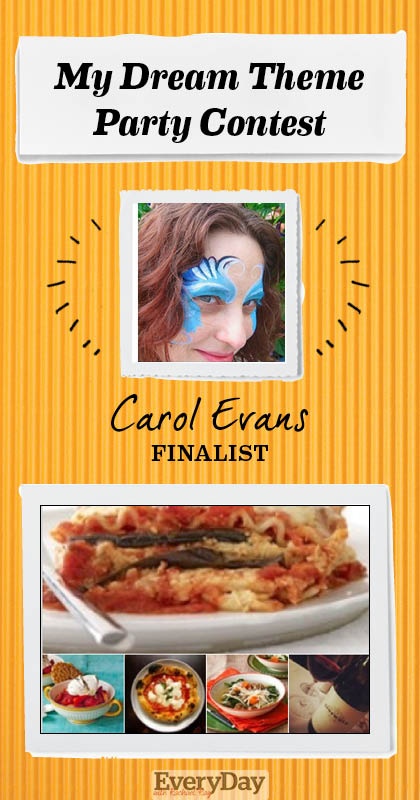 I was actually going to try a couple of recipes and include them all in one Pin It and Do It Post, but I need a little help. Before I talk about my Baked Acorn Squash (which was delicious!) I have to beg for your likes and repins of my Dream Theme Party Board. I'm a finalist in the contest and your votes count. "Like or Repin your favorite party!" The winners will be announced on December 5th and who wins is based on "your votes and the judges."
My Dream Party Board – It's an Italian birthday party.
On to my Pin It and Do It post. I made Baked Acorn Squash last night. Acorn Squash is one of those things you always see in the grocery stores in fall and to be honest, this year is the first year I've actually tried cooking it. Turns out I love it – at least with brown sugar and syrup. Of course, I do like pretty much anything with brown sugar.
It was really easy to make, too. The hardest part was cutting the darn thing in half. After that, a little butter, some brown sugar, a little maple syrup and let it bake. YUM!
This is my second completed project for Trish's holiday 2012 edition of Pin It and Do It.