Yes, I know it's Monday, but I took these photos on Saturday, so that counts, right?
Saturday evening we went to the DCI (Drum Corps International) show in Akron and had a blast. David was in the Bluecoats when he was younger, but we haven't been to a show for ages. Now that Amber's starting marching band this year, we thought it would be a good time to take her and one of her friends. The bands are just amazing, both musically and their marching.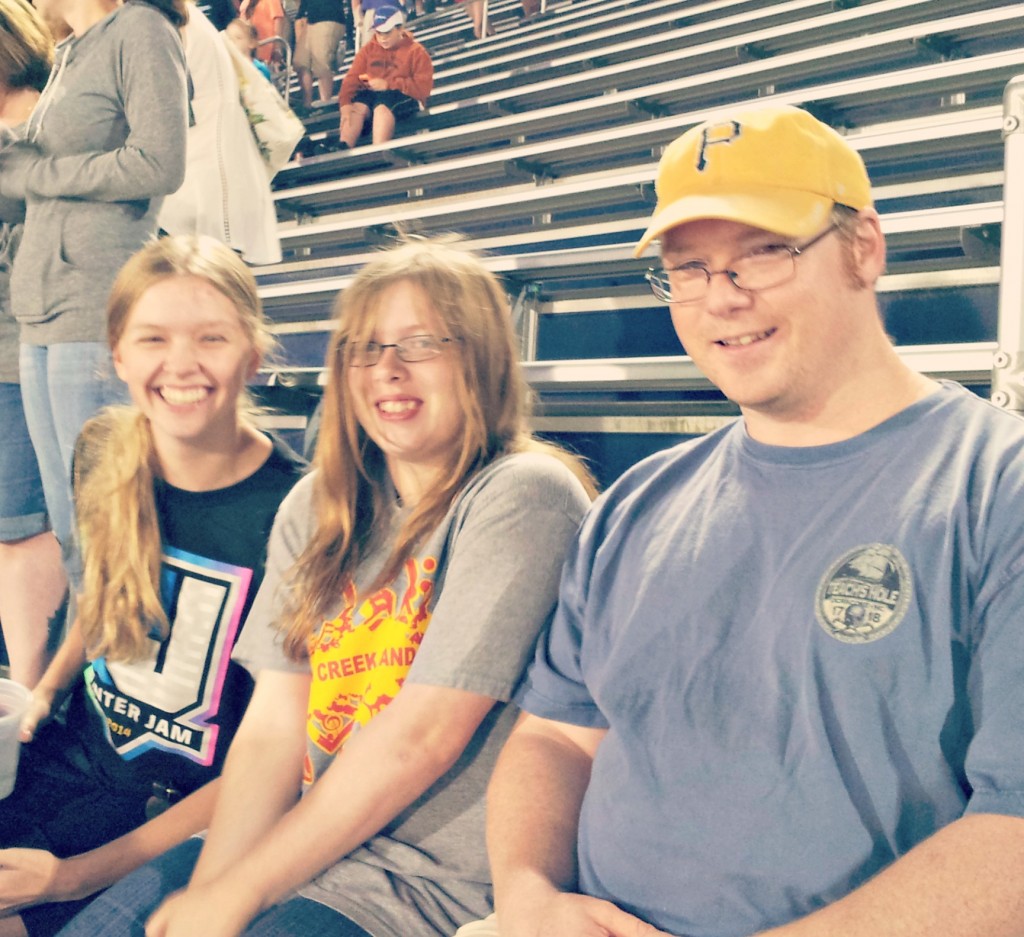 Saturday Snapshot is hosted by Melinda at West Metro Mommy Reads.