Thanks to Maureen at Maureen's Books for tagging me for The Mid-Year Freakout Book Tag. If you get a chance, go visit her.
1 – The Best Book You've Read So Far In 2017
The best book I've read so far this year is probably The End of the Day by Claire North. I loved Charlie, the Harbinger of Death, and enjoyed tagging along with him. And hated tagging along with him, because sometimes it's a really tough job, but not for the reasons you would think.
2 – Your Favorite Sequel This Year
My favorite sequel I read this year so far is Stiletto by Daniel O'Malley. The world of the Checquy files is an interesting mix of fantasy, "science," and bureaucracy. In this sequel, age-old enemies are being forced to work together.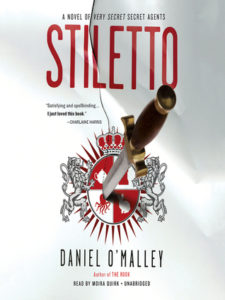 3 – A New Release You Haven't Read But Really Want To
I haven't read City of Miracles by Robert Jackson Bennett. I have copy, but it's the last of the trilogy and it's going to make me sad to finish it. Also, one of my favorite characters is dead and I'm afraid of what's going to happen to Sigrud in this one.
4 – Most Anticipated Release For The Second Half of the Year
Glass Houses, the newest in Louise Penny's Inspector Gamache series, will be out in August. I love this series and always look forward to the newest.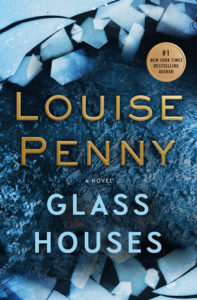 5 – Biggest Disappointment
I really haven't had many disappointments this year. Maybe The Picture of Dorian Gray, simply because I though it would be more engrossing than it was.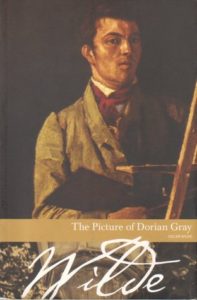 6 – Biggest Surprise
My biggest surprise this year is The Freedom Broker by K. J. Howe. It's not a perfect book, but it was action-packed and I really liked the main character. She was tough and smart, but had real world issues to deal with too. I hadn't heard of the author or the book before I ran across it on NetGalley.
7 – Favorite New Author (Debut Or New To You)
Becky Chambers. I have to love someone who can write light, mostly happy sci-fi.
8 – Your New Fictional Crush
I don't think I have a new fictional crush. I've liked a lot of characters this year, but none enough to call a crush.
9 – A Book That Made You Cry
All of them. Okay, not really, but sometimes it seems like it. The most recent was The Long Way to a Small, Angry Planet by Becky Chambers. They had to do a hard reset of an AI – yeah, I'm a sap.
10 – A Book That Made You Happy
"Love Does" by Bob Groff was definitely a book that made me happy. He has some amazing stories and I like the idea of getting out there and doing something, not just sitting back and thinking about it.
11 – Your Favorite Book To Movie Adaption That You've Seen This Year
I don't think I've seen any yet this year.
12 – Favorite Book Post You Published This Year
I can't think of one. Maybe I need to get more creative with my posts.
13 – The Most Beautiful Book You Have Bought/ Received This Year
I love the cover of Penance by Kanae Minato. I don't know if it's beautiful, but it's definitely striking.
14 – What Are Some Books That You Need To Read By The End Of The Year
There are so many books I'd like to read by the end of the year. Death at Breakfast by Beth Gutcheon, Anatomy of a Scandal by Sarah Vaughan, Absolutely on Music by Haruki Murakami, Magpie Murders by Anthony Horowitz, Impossible Views of the World by Lucy Ives
I have two to-read lists on Goodreads, one is books I own and one is books I haven't picked up yet.
I'm not tagging anyone, but if you want to play along, please do.