Bookish and Not So Bookish Thoughts is a weekly blogging event hosted by Bookishly Boisterous. It allows book bloggers (and non-book bloggers) to write about pretty much anything, bookish or otherwise (i.e. share exciting plans for the weekend, rants on things encountered during the week, etc.) Head over to her blog to link-up.
1. I can't believe I scheduled Amber's first senior photo shoot. She's doing one in the fall and one in the winter. Our photographer is Bright Image Photography. We've been friends with Angie's family for years, so she might actually be able to get Amber to relax and smile.
2. Tomorrow we're headed to Cleveland for a few days. The main goal is to tour the Cleveland Institute of Art, but we're also planning on visiting the Rock and Roll Hall of Fame, the art museum and the botanical gardens.
4. Thursday was National 'Smores Day. It was a bit rainy here to have a fire, so I made this delicious 'Smores-inspired dessert. You can find the pin I used here. I used a half a cup of mini peppermint patties in place of some of the chocolate chips.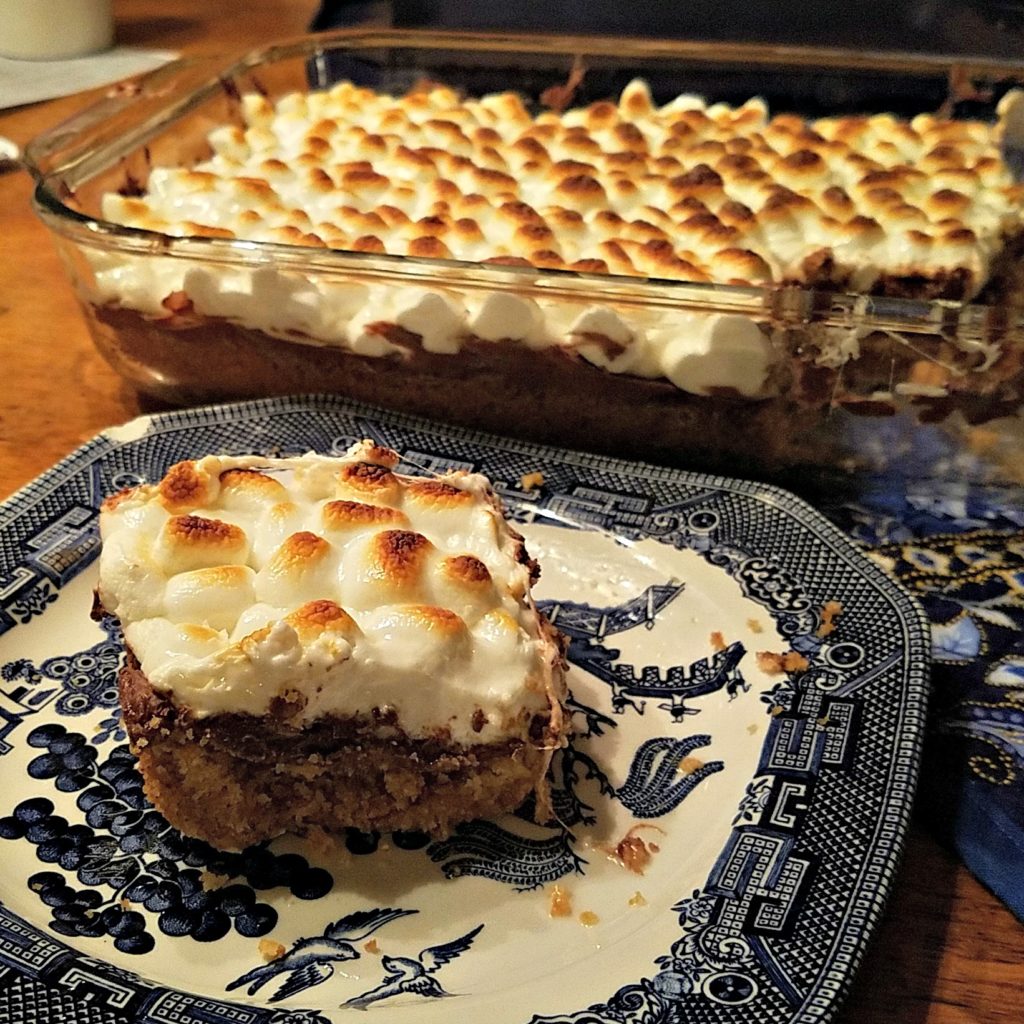 4. Has anyone ever gone to a WordCamp? Pittsburgh's is September 9 and I'm debating going and dragging my husband with me.
5. I have not had much reading time this week. I'm stalled in the middle of Persons Unknown by Susie Steiner. It's really a good book, it's just not calling me louder than other things.
How was your week. Any plans for this week?