My Favorite.. is a weekly meme hosted by Maureen's Books. In this meme we share every week something we love with each other. Because let's face it.. The world can be a dark place and it's time to share something positive. For more info: My Favorite Meme.
I don't use bookmarks. I'm one of those monsters who dogears the pages. The cute fuzzy kind of monster.
I do own lots of bookmarks though. Below are some of my favorites. My brother brought the one on the right for me from one of his vacations. Amber made the one in the middle years ago, and I bought the one on the right for myself. (Sorry the picture isn't great but I was in a hurry.)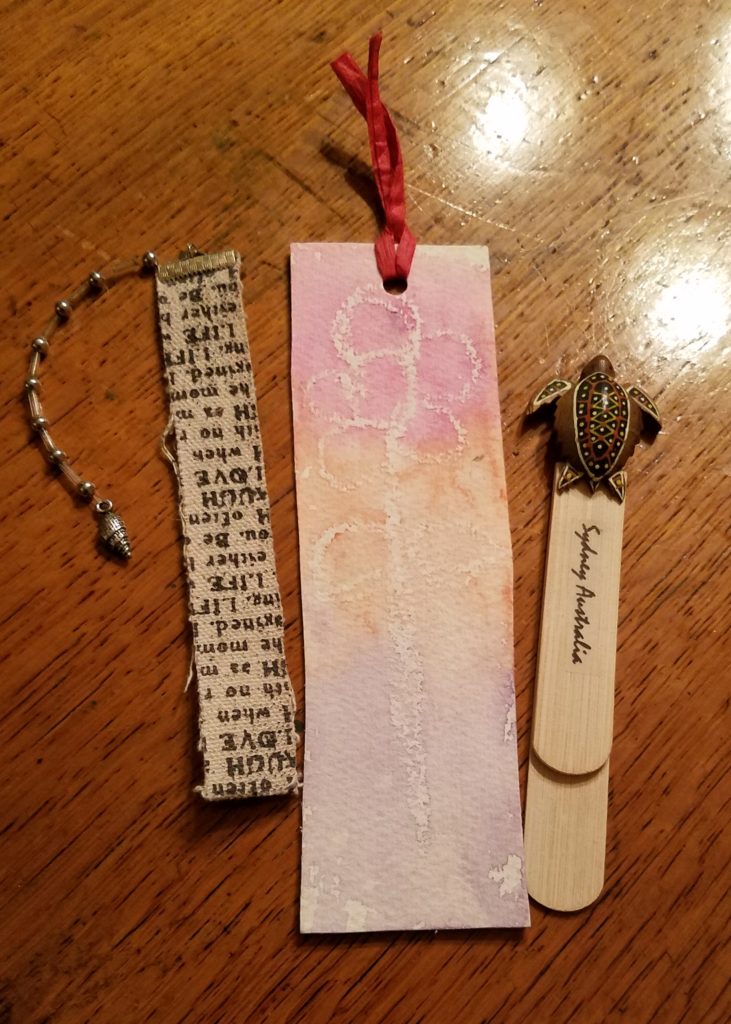 What's your favorite bookmark? Join in at Maureen's Books.