My Favorite.. is a weekly meme hosted by Maureen's Books. In this meme we share every week something we love with each other. Because let's face it.. The world can be a dark place and it's time to share something positive. For more info: My Favorite Meme.
At first I thought I don't really have any hobbies aside from reading. I enjoy playing the piano, but I get paid for that occasionally, so I'm not sure if it counts as a hobby. And then there's blogging. Does that count as a hobby? Probably, but I connect it to reading, so it's not a favorite separate hobby. I don't think I would have any other type of blog.
My favorite non-reading hobby is probably playing board games and card games. We get together with friends about once a week and play games for a few hours. Last weekend it was Viticultre. We also play games as a family, or with my mom when we get together for dinner. David and I play games just the two of us fairly often too.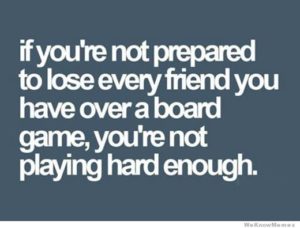 What is your favorite hobby next to reading? Join in at Maureen's Books.