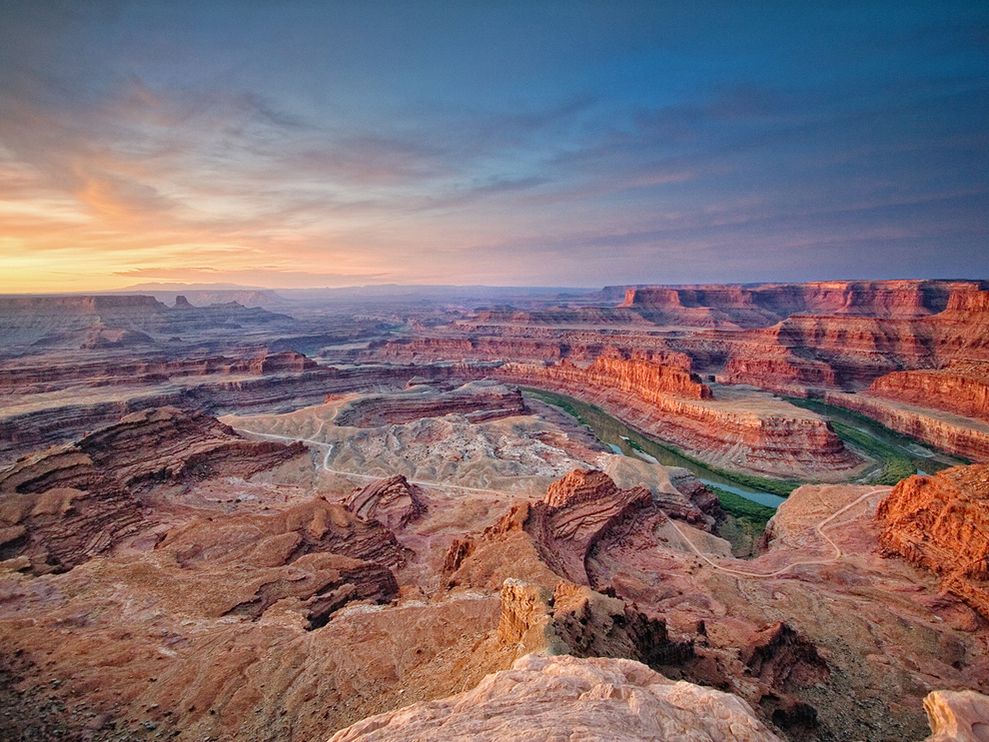 "The Goldilocks Problem" by Gregory Benford
I've been reading a lot of fairy tales lately, both the original versions and modern interpretations. A couple of weeks ago, I talked a little about "The Three Bears" so when I ran across this short story, I had to read it.
Benford takes the the classic and transforms it into a story about planet and life creation. Three gods are each given a planet by Omega, the creator. Like the bowls of porridge, one turns out too hot, one too cold, and one just right.
Such stately rhythms graced the waltz of the worlds, but only on Gamma's did the music play on.
And it's only on Gamma's world, the just right world, that life truly takes hold.
Omega stroked Gamma, imparted fresh vision—and on the green face of Gamma's World, a slow kindling began. In what is to gods a mere tick of time – and to Gamma, a nothingness, for it stands outside of Time—crafty cognition brimmed, rose, thrust up its own puny peaks.

In an eye blink, intelligence spread across the lands. Leaped into the skies. Spanned between worlds—seeking, seeking.
As sometimes happens in science fiction, this story at times becomes a little too technical, with hydrogen scampering off, carbon running amok, mass mattering. I like the concept though. I read this in Once Upon a Galaxy edited by Wil McCarthy, Martin H. Greenberg and John Helfers. It's a collection of 14 stories, all fairy tales morphed into science fiction. I'm looking forward to reading more of them.
John hosts Short Story Monday at The Book Mine Set. Head over there to see what he and others have been reading.
I borrowed my copy from the library and the above is my honest opinion. I am an Amazon associate.