It's time to work on clearing my shelves up a litte. Today, I'm giving away three books to three winners. Enter to win whichever of the books you'd like, or all of them. Entries will be accepted through midnight on June 20th and sorry, but they're open to US mailing addresses only.
The Thirteen by Susie Moloney (ARC)
"Desperate Housewives" meets "The Witches of Eastwick" in this novel about a woman who returns with her teenage daughter to her childhood home, not knowing that she's stepped back into a community run by a group of witches
a Rafflecopter giveaway

The Yard by Alex Grecian (ARC)
 Victorian London is a cesspool of crime, and Scotland Yard has only twelve detectives—known as "The Murder Squad"—to investigate countless murders every month. Created after the Metropolitan Police's spectacular failure to capture Jack the Ripper, The Murder Squad suffers rampant public contempt. They have failed their citizens. But no one can anticipate the brutal murder of one of their own . . . one of the twelve . . . When Walter Day, the squad's newest hire, is assigned the case of the murdered detective, he finds a strange ally in the Yard's first forensic pathologist, Dr. Bernard Kingsley. Together they track the killer, who clearly is not finished with The Murder Squad . . . but why?  a Rafflecopter giveaway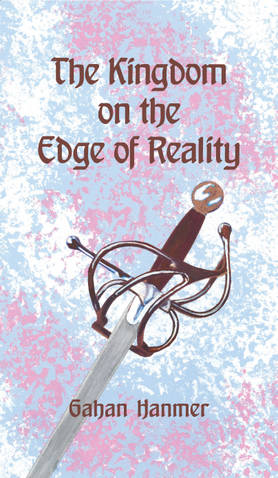 The Kingdom on the Edge of Reality by Gahan Hanmer
Welcome to Albert Keane's beautifully designed medieval kingdom nestled in a completely isolated river valley in the Canadian wilderness. Peaceful, happy, and prosperous, it takes nothing from the modern world, not so much as a single clock.  So why has Jack Darcey – actor, wanderer, ex-competitive fencer – been tricked and seduced into paying a visit? Because a tide of fear and violence is rising from the twisted ambitions of one of King Albert's nobles, and Albert's fortune teller believes that Jack could turn the tide – if he lives long enough.
a Rafflecopter giveaway
And make sure you check out all the other great folks who are cleaning off their shelves too.