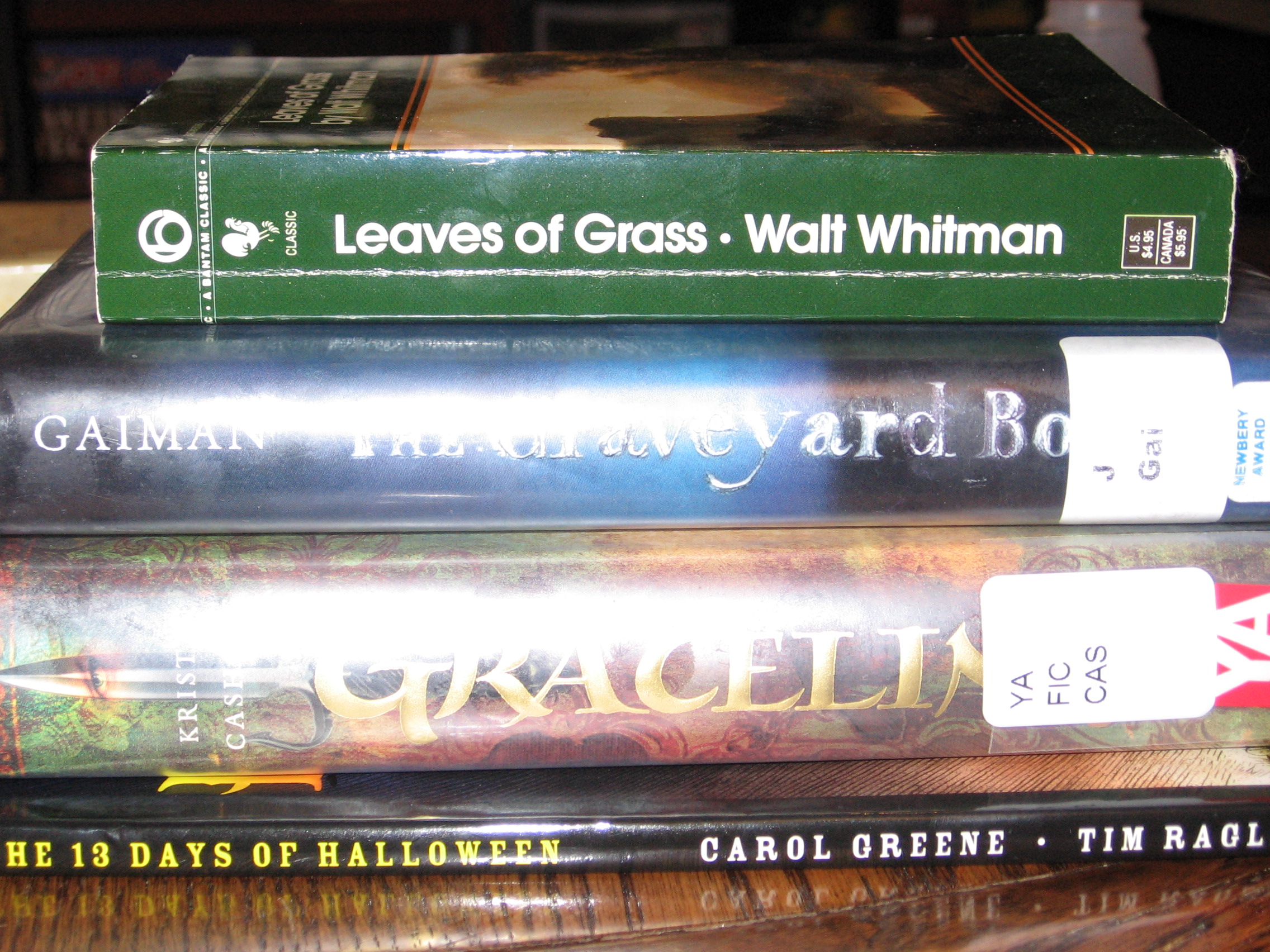 Thanks to Marcia at The Printed Page for hosting Mailbox Monday. I got two book in the mail this week, both of which I won in giveaways.
Leaves of Grass by Walt Whitman (Thanks, Stacy!)
The 13 Days of Halloween by Carol Greene (Thanks, Melanie! We already read this and loved it.)
I picked up a couple at the library this past week, too. Library Loot is co-hosted by Eva and Marg.
The Graveyard Book by Neil Gaiman
Graceling by Kristin Cashore
What books found their way to your house?