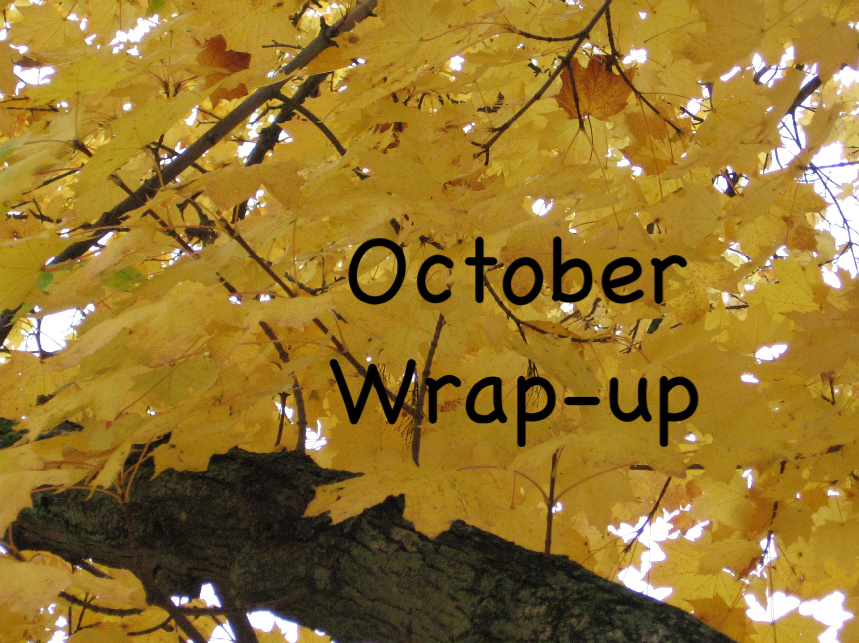 October was a really good month, reading-wise and just all-around. I read or listened to 25 books. A couple of the reviews aren't up yet, but will be this week.
Poetry for Young People: Edgar Allan Poe edited by Brod Bagert
The Weeping Werewolf by Bruce Coville (audibook)
The Frandidate by Jim Benton
Frantastic Voyage by Jim Benton
ShapeShifter: The Demo Tapes Year 1 by Susan Helene Gottfried
Scooby-Doo! and the Halloween Hotel Haunt by Jesse Leon McCann
The Music Teacher from the Black Lagoon by Mike Thaler
The Widow's Broom by Chris Van Allsburg
I read 3 during the Read-a-thon, which was a blast by the way. I'm already looking forward to spring's.
I think my favorite for the month was actually The Widow's Broom, which I should have a review of today or tomorrow. My most disappointing was The Shadow of the Wind, I think in part because my expectations were so high.
I made some progress on my challenges and joined two more.
Operation Actually Read Bible- I read Matthew and Psalms 1-30 (NIV)
100+ – I'm at 122
What's in a Name? – 5/6
A-Z – 42/52
Chunkster – Completed
RIP – Completed
Wilkie Collins – 0/2
Shelf Discovery – Started November 1
At home, it was a fun month. The first week-end, one of Amber's friends came for a sleep-over. We went up to the lake with some friends and family the next weekend and did all the fall things, a Pumpkin Festival, a corn maze and hayride, and sat around a campfire. Our anniversary was this month, and I actually posted a picture of me, even if it was from ten years ago. Of course, Halloween was this past weekend. We decorated our house, made jack-o-lanterns and I took Amber trick-treating. My brother and his wife went with us, which was nice.
How was your October?