So, here are my steps for the week. Not so great.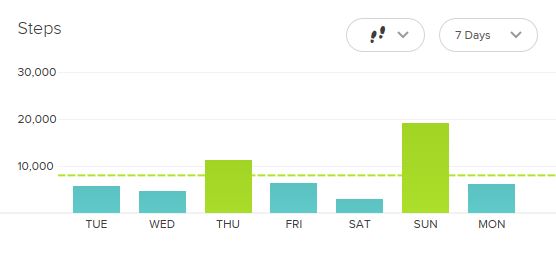 And here's my current workout plan. I just finished week 3, more or less.
I wish it were nicer out, I much prefer running outside; the treadmill is so boring. I think we're supposed to get more snow later this week. 🙁
Wednesday – Did this workout from Self using a 10-lb plate and did reps instead of time to make it 30 mins.
Thursday – 60 mins on the elliptical, going almost 5 miles it said.
Sunday – Ran .74 miles on the treadmill, took a short break, then ran 3.5 miles.
Monday – 15 minute ab workout from Bob Harper's Yoga DVD
How has your week been?
Readers' Workouts is hosted by Joy at Joy's Book Blog. Thanks!