Thanks to Deb at Readerbuzz for hosting The Sunday Salon. Stop over there or at the Facebook Group to participate.
Week's Highlight:
I hope everyone who celebrates had a Merry Christmas. We had a wonderful few days with family and friends, lots of food, and presents. We also went down to see the Nutcracker Village and it actually wasn't too cold, which was nice. We had already taken a peak at the Gingerbread Village earlier in the week. I think Amber and I might learn how to make a gingerbread house over the summer and enter it into the contest next year. We're thinking of doing a series of witches' houses and starting with Strega Nona for next Christmas. She's pretty well-known right and the spaghetti pot should make her recognizable.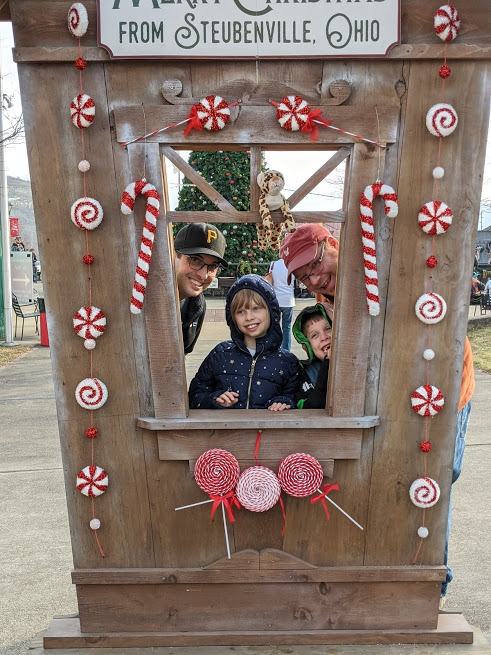 Reading:
I didn't post anything this week, mostly because I was doing other things. I did finish The Twelve Clues of Christmas by Rhys Bowen, which I really enjoyed. I'll try to write some comments later this week, but I don't know why I never picked up this series before. I don't think I'll go back to the beginning, but just continue on from this point.
I think I've signed up for all the reading challenges I'm doing next year. You can find my list here.
There weren't any books under our Christmas tree, but I did get a Barnes and Noble gift card, so that'll be fun.
Playing:
We go several games for Christmas. They all look like they'll be fun. David's brother also got us the posters to put on our wall downstairs.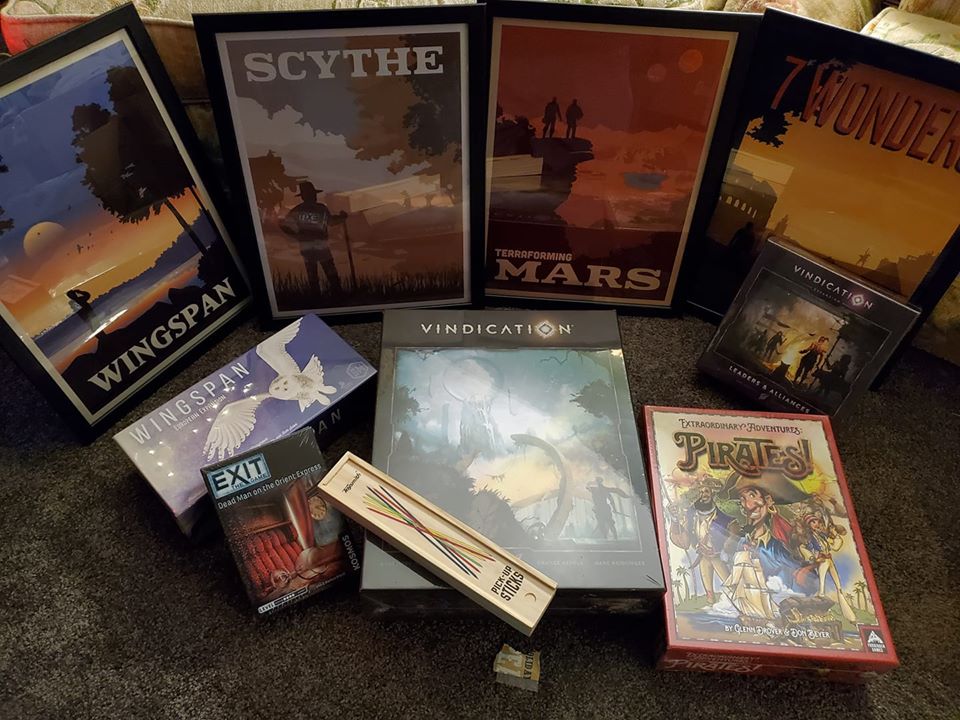 Friday was our game night, but there were 9 of us, so instead of a new game, we pulled out Welcome To . . . Winter Wonderland. It plays any number of people, as long as they can see the card sets in the middle of the table (or I guess projected on the wall, depending on how large your group is). This is the first time we've played this particular version. It's a pretty easy game where you build a 1950s neighborhood, but during winter you also get points for stringing Christmas tree lights down the streets. This is Amber's sheet; I didn't take a photo of mine.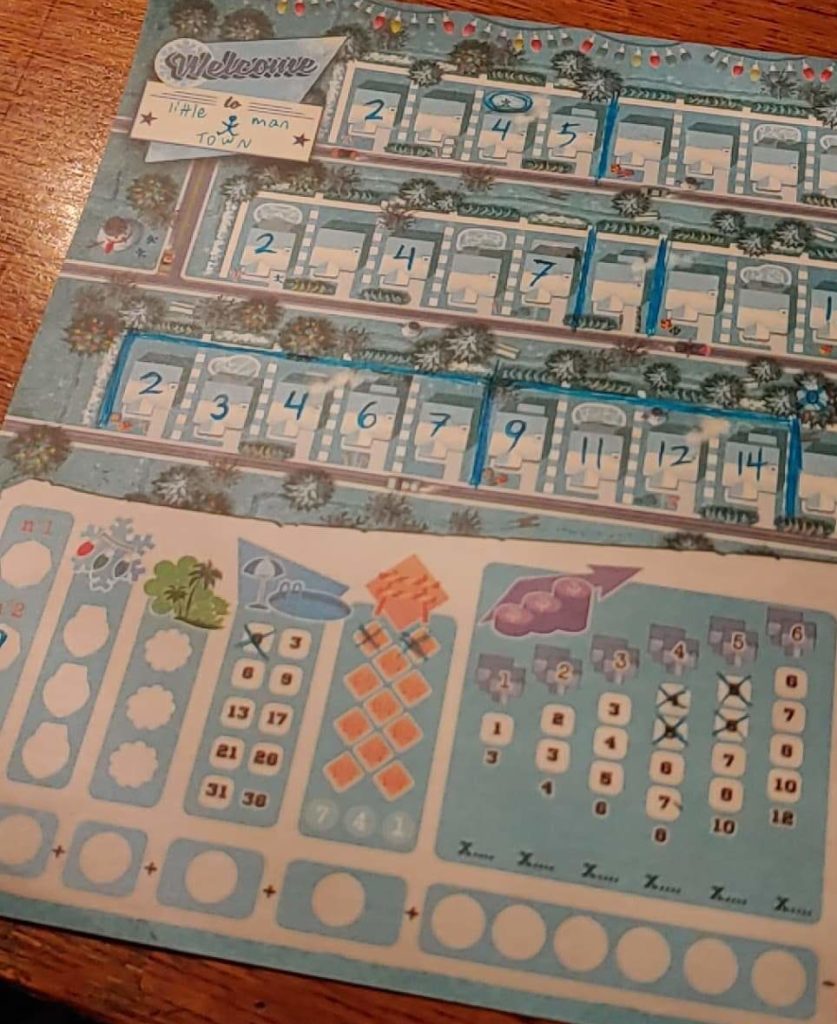 Looking forward to:
Tuesday is New Year's Eve, so we'll do what we do every year. Our friends will come out to our house and we'll play board games all night, eat and drink. Generally, people stay over night and we wake up and watch the Rose Bowl Parade.