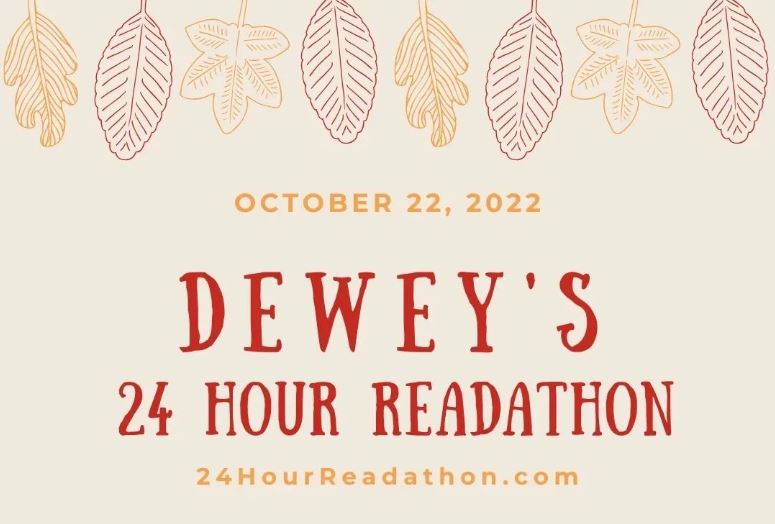 Happy Readathon Day! I love readathon days. I don't have much going on today, so I'll have plenty of time to read. I'll be trying to update this post throughout the day/night. I'm also on Twitter and Instagram.
Opening Survey:
What fine part of the world are you reading from today? And what time is it where you are? I am in eastern Ohio. The Readathon started at 8:00 a.m., but I'm starting at 10:00. I slept in a bit.
Which book in your stack are you most looking forward to? Marple: Twelve New Mysteries. I've been saving it for today.
Which snack are you most looking forward to? I've got cinnamon rolls and ice cream. And we'll order out for dinner – probably Italian.
Tell us something about yourself. I love mysteries and cozy blankets and hot chocolate.
Mid-Event Survey:
What are you reading right now? Marple: Twelve New Mysteries and The Enigma of Room 622
How many books have you read so far? I've finished one and read parts of two others
What book are you most looking forward to for the second half of the readathon? Still finishing Marple
Have you had many interruptions? How did you deal with those? Not many and the ones that I did have are of my own making
Closing Survey:
How would you assess your reading overall? I enjoyed everything I read.
Did you have a strategy, and if so, did you stick to it? I don't really have much of a strategy.
What was your favorite snack? We had cinnamon rolls with apple pie ice cream – delicious!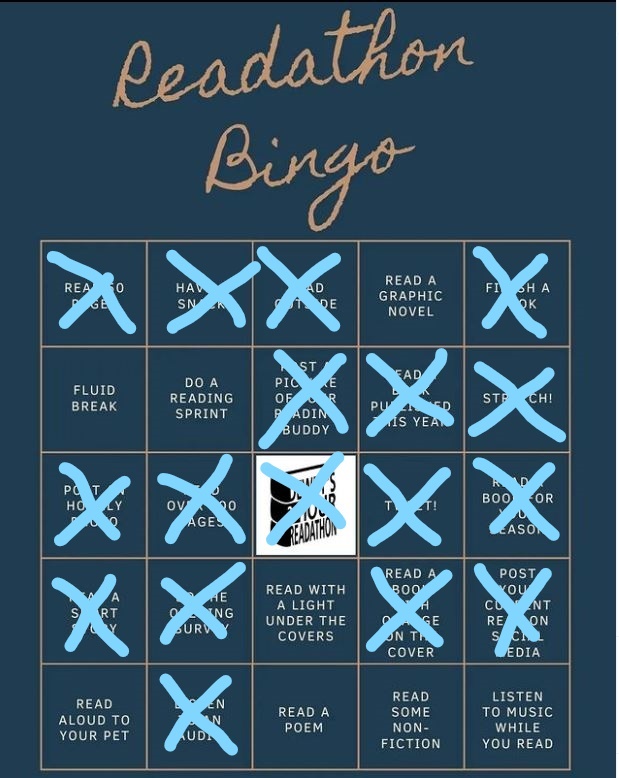 Books finished:
The Murder of Roger Ackroyd by Agatha Christie
Marple: Twelve New Mysteries by Naomi Alderman, Leigh Bardugo, Alyssa Cole, et al.
Halloween Party Murder by Leighann Dobbs
Books read/listened to a part of:
The Enigma of Room 622 by Joel Dicker
The Railway Detective's Christmas Case by Edward Marston