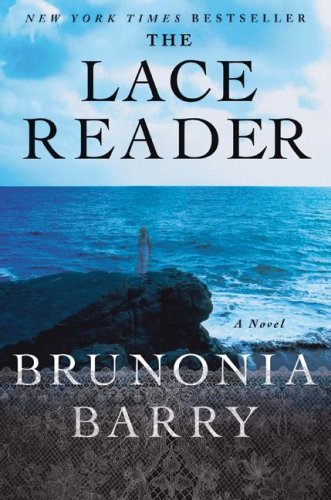 The Lace Reader by Brunonia Barry
From the dust jacket:
Towner Whitney, the self-confessed unreliable narrator of The Lace Reader, hails from a family of Salem women who can read the future in the patterns in lace, and who have guarded a history of secrets going back generations, but the disappearance of two women brings Towner home to Salem and the truth about the death of her twin sister to light.
The Lace Reader is a mesmerizing tale that spirals into a world of secrets, confused identities, lies, and half-truths in which the reader quickly finds it's nearly impossible to separate fact from fiction, but as Towner Whitney points out early on in the novel, "There are no accidents."
My thoughts:
Even after finishing this book, I'm not sure how I feel about it. The concept was great and I was engrossed, but there was something off for me. Maybe it's because in the first paragraph, Towner, the narrator, tells us she's a liar and not to believe what she says, which made me not trust her, obviously. That made me nervous, for lack of a better word, throughout the book and I ended up reading the ending while I was still in the middle of the book. So, I ruined the "suprise" ending for myself, but I could see the clues that led up to it throughout the rest of the book. 
Reading the ends of books is a bad trait I have. Sometimes I just need to know how things work out, who dunnit, or if the couple finally gets together. It usually helps me pay more attention to the book, since I'm not as worried about how it's going to end. I can relax and enjoy the story. I know that probably doesn't make sense to a lot of people.
As I was reading this before posting it, I realized the two sentences from the dust jacket are actually rather convoluted.
Other information:
The Lace Reader was orginially self-published, before being picked up by William Morrow, an imprint of Harper Collins. You can visit the website at www.LaceReader.com.