I've been trying to pull together a stack of  "possibles" for the Read-a-Thon. These are ones I pulled off the shelf yesterday.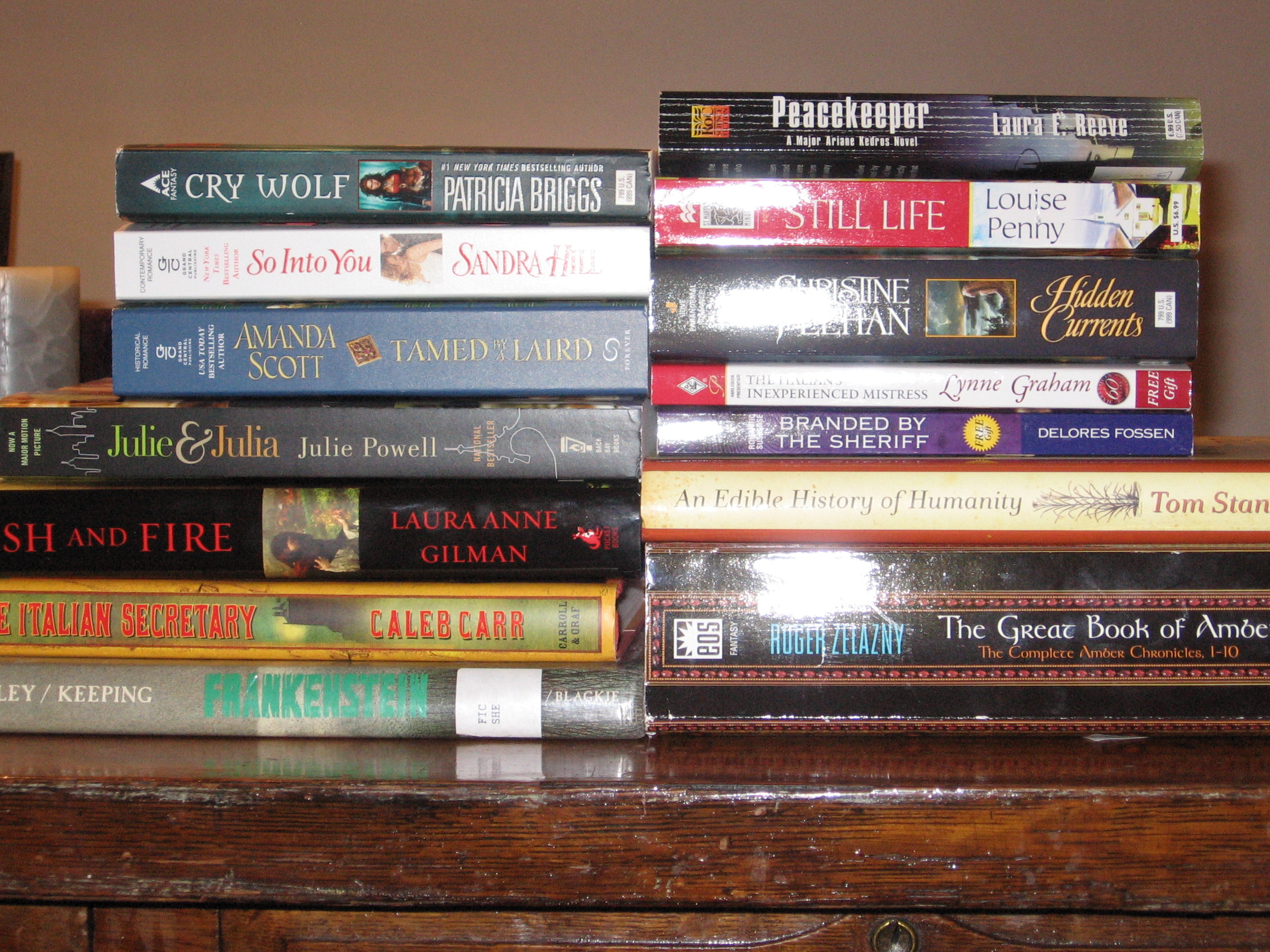 Cry Wolf by Patricia Briggs
So Into You by Sandra Hill
Julie & Julia by Julie Powell
Flesh and Fire by Laura Ann Gilman
The Italian Secretary by Caleb Carr
Frankenstein by Mary Shelley
Peacekeeper by Laura E. Reeve
Still Life by Louise Penny
Hidden Currents by Christine Feehan
The Italian's Inexperienced Mistress by Lynne Graham
Branded by the Sheriff by Delores Fossen
An Edible History of Humanity by Tom Standage
The Guns of Avalon by Roger Zelazny (in The Great Book of Amber)
I know I won't get them all read, obviously. Also, I may end of grabbing entirely different ones. I figure I can always go to Amber's bookshelves if I just need a short easy something for a break. Also, I'll read a little with Amber, but I'm not sure what we'll be reading by then. I told her she can stay up late if she's reading with me and I'll post anything she reads, too.
I think my husband is finally realizing that I actually mean that I'm taking a whole day to just read. Or at least as close to a whole day as I can. He's planning on having our friends over for games that night instead of Friday so he'll have something to do.