Grab your current read.
Let the book fall open to a random page.
Share with us two (2) "teaser" sentences from somewhere on that page.
You also need to share the title of the book that you're getting your "teaser" from…that way people can have some great book recommendations if they like the teaser you've given.
Please avoid spoilers!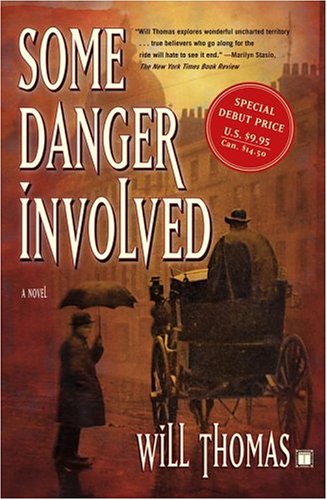 My teaser:
"If you will take your face out of the trough for a moment, lad, let's play a little game. I contend that there are three men in this room who are armed, besides myself, of course. Let's see if you can come up with the same three, without appearing to look around."

-pg. 156, Some Danger Involved by Will Thomas
Teaser Tuesdays is hosted by MizB of Should Be Reading. Play along.
My copy was borrowed from the library. I am an Amazon Associate..