Okay, so with Halloween tomorrow, I was thinking about some of the perfect boardgames to play that kind of go along with the holiday.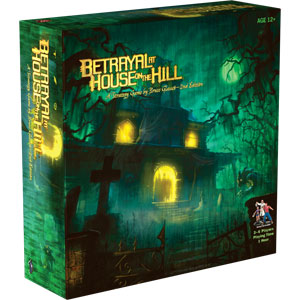 The first one that popped into my head was Betrayal at House on the Hill. I talked a little about it last year, but Avalon Hill has re-issued it, with a refreshed haunt book and some new items.
New spooky nights await you and your friends! The creak of footsteps on the stairs, the smell of something foul and dead, the feel of something crawling down your back – this and more can be found in the exciting refresh of the Avalon Hill favorite Betrayal at House on the Hill.
Arkham Horror has horror right in the title. Investigating the odd happenings in town and fighting otherwordly monsters – perfect for Halloween. I talked some about it last fall, too.
It is the roaring 20's, and while there's electricity in the air, unnatural storms are brewing as well. Strange things are happening in the small Massachusetts town of Arkham; people have gone missing, sightings of indescribable creatures grow more and more frequent. And the very air thickens with a sense of foreboding that roils like an acrid mist through the streets.

The Ancient Ones are stirring…
Werewolves of Millers Hollow is  a great party game. Add a little atmospheric music and a good narrator and it's a blast.
The tiny town of Millers Hollow is stunned by the discovery that it harbors werewolves, who, under the cover of darkness, kidnap and devour townsfolk. The townsfolk have organized to unmask any of their neighbors that are really monsters-by-night… then lynch the beasts to remove their evil presence from their quiet little town forever.
And one classic, a little less spooky but fun nonetheless.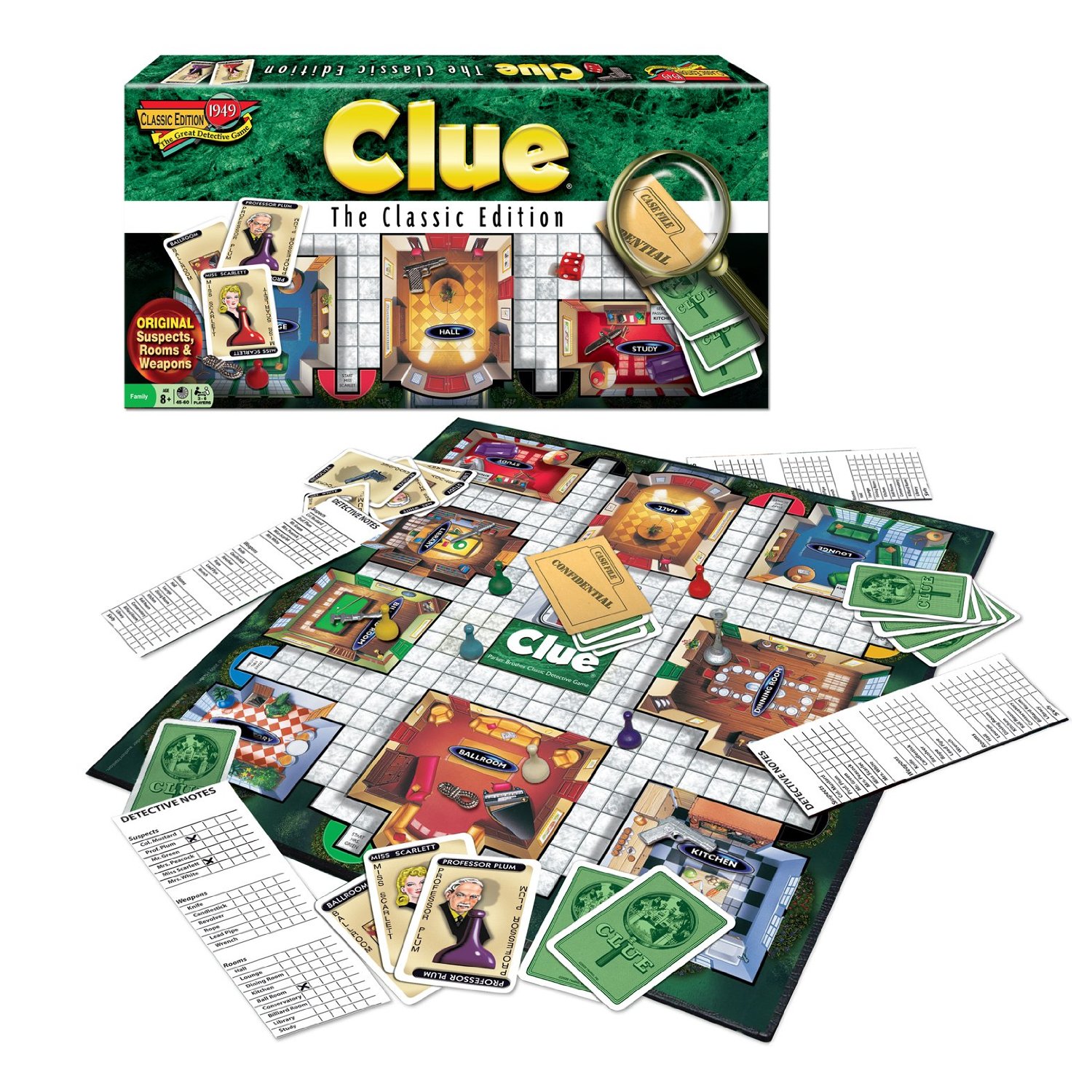 Clue is one of my personal favorites. It's like playing a mystery novel.
For generations, Mr Boddy has met his end at the hand of one of six legendary suspects in the classic detective game, CLUE. Professor Plum, Mrs. White, Mr. Green, Mrs. Peacock, Miss Scarlett and Colonel Mustard are all here in Boddy Mansion. One of them has done away with Mr Boddy, but in which of the nine rooms (perhaps the Library, or Lounge, or Conservatory)? And which of the six weapons was used to commit this dastardly dead(the wrench, the rope, or maybe the trusty ol' lead pipe)?
We actually have the Master Detective edition, which adds some more characters and rooms.
So, what games will you be playing this Halloween weekend?
The above is my honest opinion. I am an Amazon and Funagain Games associate.