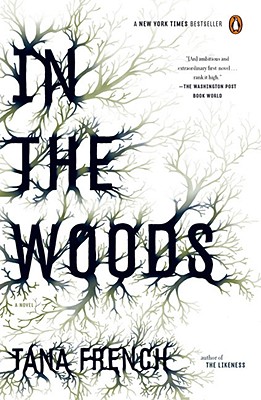 It was the unfairness of it that knocked the breath out of me. We'll see, Jamie's mother had said, don't worry about it; and we had believed her and stopped worrying. No grown-up had ever betrayed us before, not about something that mattered like this, and I couldn't take it in. We had lived that whole summer trusting that we had forever.

(pg. 277, In the Woods by Tana French)
Like I mentioned yesterday, I'm still reading this one. Good, good book, but it's taking a while.
Teaser Tuesdays is hosted by MizB of Should Be Reading. Play along. The rules are easy and I only cheated a little. Grab your current read, open to a random page, and give us two teaser sentences. Remember, no spoilers.
I received my copy through PaperbackSwap, and the above is my honest opinion..