I guess I've been in a bit of a mystery mood lately, but I love that I'm reading such a variety with unique characters or settings or plotlines that each feels different. Artists and Thieves by Linda Schroeder is another fun mystery, a nice week off work read.
Mai Ling is both an artist and a thief. As an artist, she does beautiful Chinese ink paintings and has an exhibit opening. As a thief, she recovers stolen art for Interpol, until her grandfather asks her to steal something to fulfill a family destiny. He is duty-bound to return to China an especially precious bowl which belonged to his ancestor, a bowl that has turned up and is now in a private collection. Of course, Mai is not the only one after the bowl, and it exchanges hands several times throughout this caper.
The first bit that grabbed my attention about this book is that it's an art mystery, a sub-genre I gravitate toward. Stolen artwork, forgeries, dead artists, collectors or critics, I tend to be hooked. Here we've got both a piece of art, the bowl that started in China ages ago and was then looted from a dig site in Italy, landing in California, and an artist determined to get her hands on it anyway she can. How could I pass that up?
Overall, I really enjoyed the story. The action keeps moving throught the story. There's a bit of violence and a death, but it's still a light mystery. Mai is a great character, determined to do what her grandfather needs her to, even while she's got other things on her plate. The secondary characters are well-drawn too, especially Mai's artist friend, Angelo, who is in the process of covering a historic landmark with gold drapery to symbolize something or other. It sounded gorgeous. And the peacock is great, although I don't think I want one in my own yard.
A couple of negatives, though, well maybe three. First, the prologue setting up the story features an elderly storyteller relating the history of the bowl to us in a graden with a river running past and it felt out of sync with the rest of the book to me. I understand that the author was going for the connection to ancient China and the Chinese culture, but it just didn't work for me. Second, I'm not sure about Mai stealing for personal reasons. I understand that she steals for Interpol, but is the jump to stealing not necessarily for profit, but definitely without government sanction really as easy as it seemed to be for her. It didn't seem to give her any moral qualms at all. Third, all of a sudden in the last third of the book, the bowl's magical powers kick in. I expected it, based on the author's guest post earlier this week (read it here), but it didn't really fit, for me. Everything else was rational, reasonable, and I think that the story would have been the same without that bit of supernatural.
For a fun summer read, it was perfect, just maybe not one to overthink.
3 out of 5 stars
Category: Fiction – Crime
Amazon | IndieBound | Book Depository
Website | Facebook
Published August 17, 2010
286 pages
Book source: For review
~ ~ ~ KINDLE FIRE GIVEAWAY ~ ~ ~
Pump Up Your Book and Linda Schroeder are teaming up to give you a chance to win a Kindle Fire!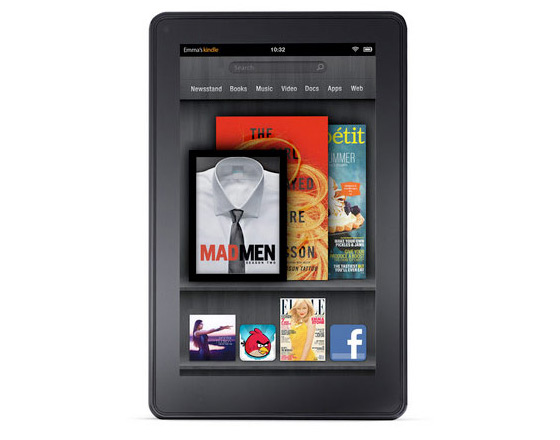 Here's how it works:
Each person will enter this giveaway by liking, following, subscribing and tweeting about this giveaway through the Rafflecopter form throughout the tour.
Giveaway open to the US and Canada only.
The Kindle Fire promotion will run from June 4 – July 27. Winner will be chosen randomly by Rafflecopter, contacted by email and announced on July 28, 2012.
ENTER TO WIN!