I had a good year of reading in 2012.  I read many of the same beloved authors that I have enjoyed over the years, but I also had the pleasure of discovering amazing reads from authors who I had never read before.  I present to you my Top Ten List of authors whose books I read for the first time in 2012, in no particular order. My list is a little mystery-heavy, but so was my reading this year.
Top Ten Favorite New-To-Me Authors I Read In 2012
Dashiell Hammett
First read in 2012 – The Maltese Falcon
Okay, not really new-to-me, as I've known the name forever, I just never got around to reading anything by him until this year.
Dorothy L. Sayers
First book read in 2012- Whose Body?
She's a Queen of Crime, need I say more?
Lou Berney
First book I read in 2012: Whiplash River
Berney writes the kind of kooky crime novels that I just get a kick out of.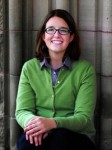 Amanda Flower
First book read in 2012 – A Plain Death
She's an Ohio author and hers was the first of the current wave of Amish books I've read. I really enjoyed it.
Alex Grecian
First read in 2012 – The Yard
I love a good historical mystery and The Yard was enjoyable. I don't know how historically accurate it was but it sucked me right in.
Andrea Camilleri
First read in 2012 – The Shape of Water
His mysteries are set in Sicily and the place becomes almost a character itself.
Bill Bryson
First read in 2012- Shakespeare: The World as Stage
How could I have not read something by Bryson before? Entertaining and informative.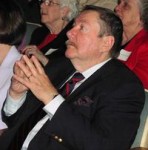 Robert B. Parker
First read in 2012 – The Godwulf Manuscript
Parker's Spenser is a classic PI, a smart-mouthed tough guy with a heart of gold. Another one I should have gotten around to reading way before now.
S. J. Rozan
First read in 2012 – China Trade
Great setting, Chinatown, and good characters, Lydia Chin and her sometimes partner Bill Smith, combine for a really interesting series.
Jerome Charyn
First read in 2012 – Blue Eyes
From my review – "But the characters were amazing. They were all nuts…" and "It's an odd journey, full of twists and turns that I didn't see coming."
Who was your favorite new-to-you author this year?
Top Ten Tuesday is hosted at The Broke and the Bookish.