Today is the third day of We're Listening: Audiobook Week 2013. Hosted for the fourth year by Jen at Devourer of Books, Audiobook Week runs June 17–21. It's a fun way to find audiobook reviewers and see what everyone's listening to. Today's post is a quick, middle of the week meme.
Current/most recent audiobook:
Dragons at the Party  by John Cleary, read by Shaun Grindell

Impressions:
This is a new series for me, although this one was first published in 1988. The mystery itself is interesting, although I'm not necessarily thrilled with one of the characters, but thankfully I think this is probably his only appearance in the series. Grindell does a good job, disappearing for me if that makes sense. He fits the story and the characters.
Current/most recent favorite audiobook:
A recent favorite audiobook is Frank Sinatra in a Blender by Matthew McBride, read by Keith Szarabajka. Violent and funny.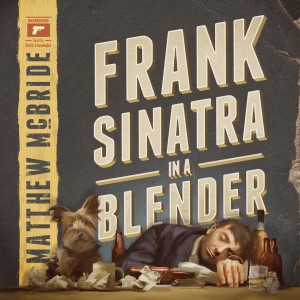 Favorite narrator you've discovered recently:
I don't really notice narrators for the most part. If I do notice them, they're bad. I will mention one, Steven T. Murray the reader for Snow White Must Die by Nele Heuhaus. Not only did he do a good job on the book, but after he read my review, he e-mailed me thanking me and recommended another mystery series that I might enjoy.
One title from your TBL (to be listened) stack, or your audio wishlist:
I'm listing three:
Beautiful Ruins by Jess Walter, read by Edoardo Ballerini – It was on at least one favorites list on Monday
The Heist by Janet Evanovich and Lee Goldberg, read by Scott Brick – I don't like Evanovich books in print, but there's something about listening to them that makes them enjoyable.
Inferno by Dan Brown, read by Paul Michael – I've read all the other in the Langdon series, and it does seem like a good choice for audio. (And Jen liked it)