Thanks to Deb at Readerbuzz for hosting The Sunday Salon. Stop over there or at the Facebook Group to participate.
Week's Highlight:
My mom and I went to a paint and sip on Friday. This is a not great photo of my painting.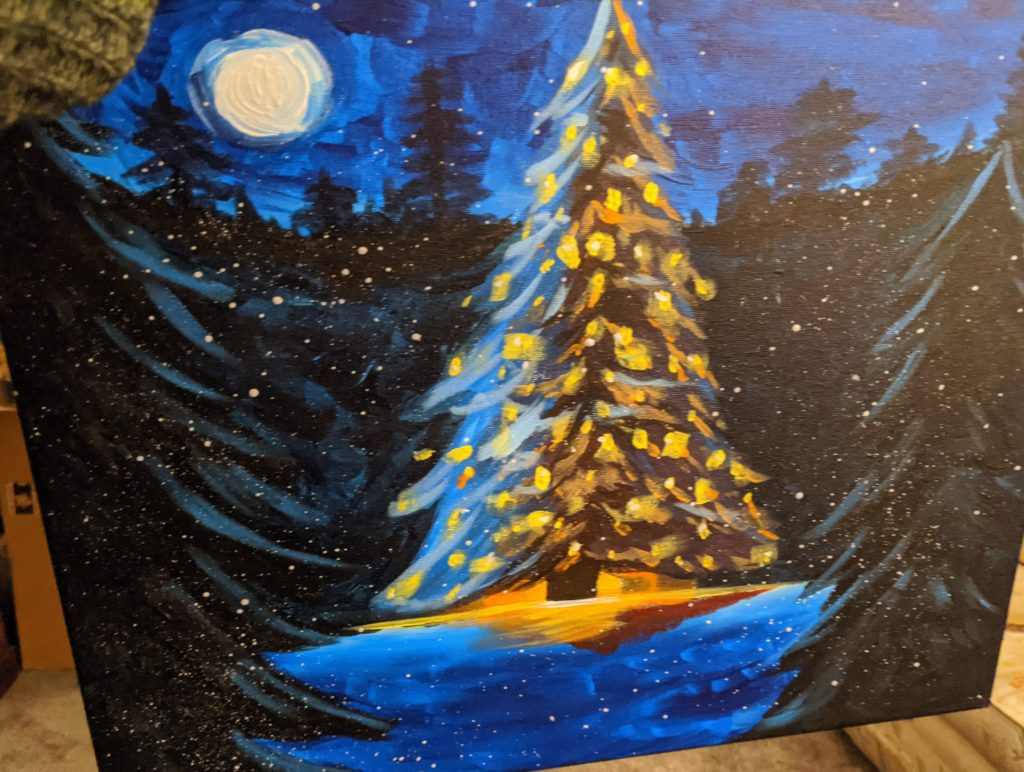 Amber came home on Saturday. She's going to be spending January at home painting.
Reading:
The Classics Club Spin landed on 13, which means I'll be reading Orlando by Virginia Woolf. I don't own a copy, so now I have to decide which edition to get. Any suggestions?
All the books/novellas I posted about this week were Christmas stories:
Playing:
We played Wingspan on Friday. David won by a fair amount, but it's a fun game all about birds. It's a light engine builder at heart, and I really enjoy the theme and the bird cards.
Looking forward to:
Christmas will be here Wednesday. I actually have most gifts purchased and wrapped. I need to pick up a few things at the grocery store, but not much. We'll have Christmas Eve dinner at my mom's. It's easier to eat somewhere on Christmas Eve than at home, since I have to play for the 11:00 pm service. Lunch on Christmas Day will be at David's parents, and Christmas dinner at my mom's. My brother and his family will be coming in on Christmas Day and staying for a few days.